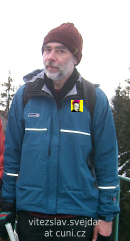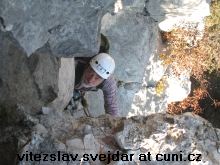 Introduction
K nadcházejícím prezidentským volbám
Místo toho, zda kandidát byl nebo nebyl do roku 89 ve straně, zvažuji hlavně to, co dělal od té doby. Co je to za top manažera, který ve funkci předsedy vlády osobně počítá krabice s vakcínou nebo letí někam na Balkán kupovat pochybný lék? Co je to za personální politiku, když v době zdravotní krize je nutné třikrát měnit hlavního hygienika a asi čtyřikrát ministra zdravotnictví? Přitom jedna z těch změn se děla proto, že jeden ministr (Blatný) nebyl ochoten uvažovat o neschválené vakcíně, kdežto ten druhý (Ahrenberger) slíbil prezidentovi, že to nějak zařídí. Andrej Babiš není ani ekonom, ani poctivý podnikatel, ani diplomat. Jeho histerický nebo naopak ukňučený styl a blábolivá mluva se nehodí k funkci prezidenta. A prezidentem by neměl být člověk, který v politice prosazuje vlastní zájmy. Bez váhání volím Petra Pavla, a totéž doporučuji přátelům a studentům.
About me
Associate professor at the Department of Logic, College of Arts ("Faculty of Arts"), Charles University in PragueFilozofická fakulta UK, Palachovo nám. 2, 11638 Praha 1. Courses Computability (an introduction to recursive functions), Classical Logic II (with an emphasis on incompleteness and undecidability), and some others related to metamathematics or to algorithms.
Research interests
Interpretability of axiomatic theories, arithmetization, related modal logics, algorithmic aspects of non-classical logics.
Experience and education
During 1982-90 worked as a software developer for an industrial company ČKD Polovodiče. Participation in writing a control system for PDP-11 computers. The system was designed by Jan Pavelka*)Accidentally the same Jan Pavelka who, a few years before turning into a respected software developer, wrote innovative papers about fuzzy logics., and was successfully applied in several branches of industry like steel rolling or international transport of natural gas.
Ph.D. in mathematical logic, Ph.D. study in the Institute of Mathematics of the Academy of Sciences of the Czech Republic. Dissertation Self-Reference and Modal Logic, 1982, supervisor Petr Hájek. Graduated in mathematics from Charles University, 1978, master's thesis Degrees of Interpretability.
Office info, events, miscellaneous updates
Office hours Thu 15:00, or by appointment. For more info please see the image above, or the web of the department.
Nabídka témat bakalářských a diplomových prací: TemataPraci13.pdf